Dr. Stephanie Martin is a board-certified specialist in sports medicine and pediatric orthopedics. Dr. Martin developed her love for athletics at a very early age and has always aspired to work with young athletes. Being the daughter of a head basketball coach and athletic director at a college in northeastern Ohio fostered her development as an athlete and enriched her experience taking care of all athletes.
Education
Dr. Martin attended college at Wittenberg University in Springfield, Ohio where she played varsity volleyball on her way to graduating as valedictorian and majoring in both biology and chemistry.
Continuing her education at Vanderbilt University School of Medicine, Dr. Martin received honors and graduated at the top of her class. While at Vanderbilt she cared for athletes in many sports, serving as one of the team physicians for the football team and traveling with the women's soccer team. Dr. Martin completed her five-year residency in orthopedic surgery at Vanderbilt, after which she pursued dual fellowships in pediatric orthopedics and sports medicine.
Elite Qualifications
The very first fellowship-trained female orthopedist in the country, Dr. Martin is one of only a few orthopedic surgeons in the world who has been fellowship trained in both pediatric orthopedics and sports medicine, and the only female in this elite class that resides in Georgia. She is the first fellowship-trained pediatric sports medicine orthopedist in Georgia and has a certificate of added qualification (CAQ) in sports medicine.
In addition, only 2% of all board-certified orthopedic surgeons are women, making Dr. Martin's experience even more rare. As one of only a few orthopedic surgeons capable of handling complex pediatric conditions, her skills were featured in a Discovery Channel documentary.
Professional Affiliations
Dr. Martin is extremely active in the Atlanta medical community. She previously served as chief of orthopedics at Children's Healthcare of Atlanta at Egleston Hospital and as the co-surgical director of the sports medicine program at Children's.
As a clinical assistant professor in the Department of Orthopaedics at Emory University School of Medicine, Dr. Martin has taught and supervised orthopedic residents at Emory. She also teaches students in other areas of healthcare, including students from Morehouse School of Medicine and physician assistants and nurse practitioners students from around Atlanta.
Dr. Martin was elected and served six years on the American Academy of Pediatrics' Executive Committee for the Council of Sports Medicine and Fitness. She has also served on the Executive Board of The Forum for Women's Orthopedics for the past 10 years. She recently completed her two-year commitment as president and is now serving as the past president.
Other professional affiliations include the American Academy of Orthopaedic Surgeons, American College of Sports Medicine, and Atlanta Women's Association.
In addition, Dr. Martin has authored articles on a variety of topics, including original research on the physiology and benefits of using cryotherapy or "ice therapy" after surgery. Based on her expertise in an emerging and important field of medicine, she has lectured on pediatric orthopedics and sports medicine in meetings and universities around the United States.
Personal
In her free time, Dr. Martin enjoys running, weight lifting, snow skiing, water skiing, and scuba diving, and she competed in her first triathlon in the last couple of years. Having grown up in Ohio, she is an avid Ohio State fan despite living in Georgia and loving the SEC.
Dr. Martin is married to Greg Martin, a medical doctor in pulmonary and critical care at Emory University and they have two active children.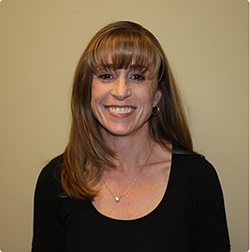 Mandy is a board-certified physician assistant. She developed a love for athletics at an early age as a competitive gymnast and competition cheerleader. 
A native of Gwinnett County, Mandy attended the University of Kentucky on a cheerleading scholarship prior to transferring to the University of Georgia. She graduated with honors from the University of Georgia in 1999 with a bachelor of science in education and an emphasis on exercise and sports science. 
Mandy continued her education at South University in Savannah, where she graduated in 2002 with the highest honors, magna cum laude, and a bachelor of science in physician assistant studies. She has worked as a physician assistant since 2002, and she joined Performance Orthopaedics & Sports Medicine in 2015. 
Mandy has an in-depth knowledge of sports medicine through both personal experience, as a high school and collegiate athlete, as well as her professional medical experience. In her spare time, Mandy enjoys running, camping, and spending time with her family. She currently resides in Walton County with her husband Bobby and two children, Charlie and Jake.
Mandy is certified by the National Commission on Certification of Physician Assistants. She has also been a member of the American Academy of Physician Assistants and the Georgia Association of Physician Assistants.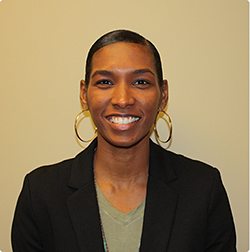 Janelle has been with Performance Orthopaedics & Sports Medicine since 2013 when she joined the team as the practice manager. She is in charge of all aspects of the office including personnel and billing/collecting.
After graduating from Boston College in 2000, where she was a forward on the women's basketball team, she began her career in healthcare at New England Medical Center. As a former athlete, she wanted to work in a field where she could leverage her experience as a Division I athlete. She has been involved with physical therapy and orthopedics, as a practice manager, for the past 10 years.
Janelle is married to her college sweetheart and they have four children together. She enjoys spending time with her family, watching her son play football, and completing DIY projects.
Julie has been with Performance Orthopaedics & Sports Medicine since 2013, working as the clinical assistant and surgery scheduling coordinator for Dr. Martin. 
Before joining the practice, Julie graduated from Georgia College & State University in 2010, where she earned her bachelor's degree in athletic training. She then completed her master of science in education in 2012 at Old Dominion University. While in Virginia, Julie worked as an athletic trainer at Norfolk State University where she was responsible for the care of college softball, volleyball, and football athletes.
Julie has transitioned into the clinical setting bringing her knowledge of orthopedic injuries to our practice. In 2014, she became certified as an orthopedic technologist in order to provide patients with the highest quality cast care. 
Julie continued her education in 2015 when she became certified as a surgical technologist to provide even more continuity of care and medical quality by working alongside Dr. Martin in the operating room. 
This year Julie will become certified for CoolSculpting to expand even further her patient connections, by offering CoolSculpting as a new dimension for patients of Performance Orthopaedics & Sports Medicine.
Julie also works as a part-time athletic trainer with the Gwinnett Medical Center, providing medical support for community athletic events. She enjoys cooking and she stays active by playing tennis.